Why Michigan Runs on Propane
Here from Michigan Fleet Owners who made the switch to propane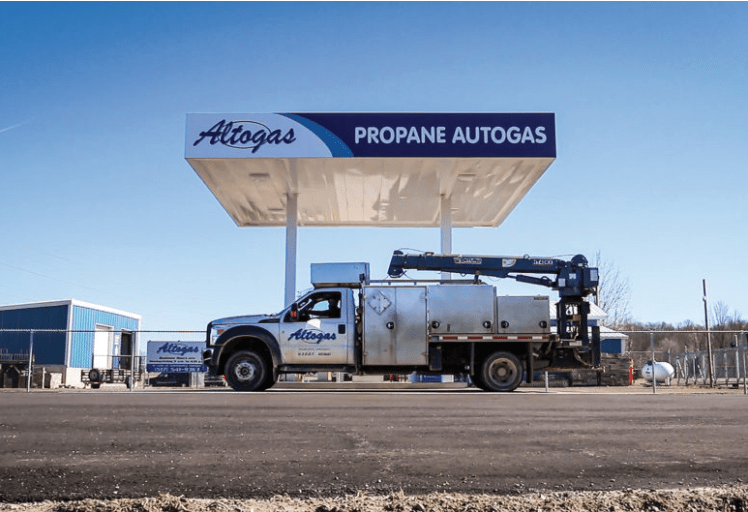 This marketer uses its own propane autogas fleet to inspire the communities it services to invest in the fuel.
Tri-Gas Distributing Company
Tri-Gas Distributing Company sees fuel savings and higher miles per gallon by running their fleet on bi-fuel engines. 
Propane is used in a number of fleet vehicles, with over 10,000 running on Michigan roads. 
Lambda Energy's fleet includes four Propane-Fueled vehicles. Propane keeps their expenses down in both fuel costs and maintenance. One vehicle alone pays for itself within a year from conversion.
Run by those who did their time in the Propane Industry, Signature Truck LLC has a unique perspective on building Propane trucks. Marketers have the opportunity to customize their Propane-Fueled vehicles and can quickly see their return on investment. 
Propane Vehicles Do Not Need Government Subsidies
Representative Barrett talks about the fifty propane vehicles operating in his region and the return on investment is so strong they don't need any subsidies.
Want Less Maintenance Costs on Your Vehicles?
Stanford's Propane worked with the local transit fleet to convert to propane powered buses. Propane vehicle engines are less dirty and run long on oil changes.
Propane Fuel Adds Engine Life to Your Fleet Vehicles
Hear what an Eaton County's chief mechanic of ETRAN and a public safety commissioner say about the significant savings of using propane fueled vehicles.
How Cheap and Easy it is to Convert to Propane?
Stanford's Propane explores options for alternative fuel and finds the clean-burning propane to be most efficient.
Eaton County Transit Authority Saves Time and Money with Propane
The propane conversion is easy and it's easy to do in-house saving both money and time.
Propane is a Clean Fuel, Learn How Else Michigan Propane is Used:
Propane is a Clean Fuel, Learn How Else Michigan Propane is Used: